FREE Complete Commercial Roof Inspection And Estimate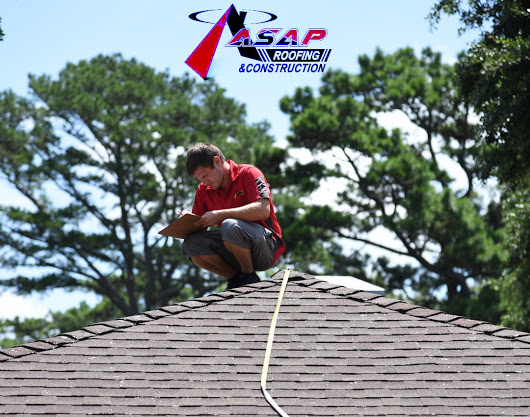 ---
– Tyler Texas Hotel And Commercial Store Roofing And Roof Repair –
ASAP Commercial Roofing Of Tyler, Texas

---


• WE OFFER FINANCING •
---
Do You Have A Commercial Roofing Project?
The Professional Contractor Roofers At ASAP Commercial Roofing Of Tyler, TX Can Help
ASAP Commercial Roofing offers complete Insurance Claim Help to our commercial roofing customers
The ASAP Commercial Store And Hotel Roofing Company In Tyler, TX Has Professional Roofers For All Commercial Roofing Projects

Tyler, TX 5 Star Commercial Roofing Contractor Company
•
Professional Tyler, TX ASAP Commercial Roofing Company
•
The ASAP Commercial Roofing Contractor Roofers Are Certified Quality Commercial Roofing Specialists
Commercial Roofing
ASAP Roofing takes pride in performing professional commercial roofing
Professional Commercial Roofing
ASAP Roofing takes pride in performing only professional roofing on your commercial roofing project.
Construction
ASAP Roofing takes pride in performing professional construction.
Construction
ASAP Roofing takes pride in performing construction on any commercial roofing project.
Warranty
ASAP Roofing takes pride in performing warranties for ASAP Roofing work.
Warranty
If there's any problem with any work that we have performed, ASAP Roofing will correct the issue right away.
ASAP Commercial Store And Hotel Roofing

ASAP Commercial Roofing Is Located In Tyler, TX
Serving All Tyler And Surrounding Areas In East Texas

---
ASAP Commercial Roofing Performs Professional Contractor Commercial Roofing And Also Complete Roof Repair Near Me And You In Tyler, TX
ASAP Roofing
admin
2022-09-24T14:44:14+00:00
Multi-Family Roofing
admin
2022-05-23T17:40:43+00:00
ASAP Commercial Roofing's Mission And Values
Our Mission
To provide our clients with the highest level of quality roofing service from professional commercial roofers.
To consider each client's commercial roofing needs and provide the ideal solution at a fair & honest price.
To serve the community with the most qualified and uncompromising commercial roofing workmanship.
To build lasting relationships, striving for complete satisfaction on all commercial roofing projects that we undertake.
To work with dedication and integrity, and strive for a position of leadership in the commercial roofing industry.
To explore and institute new commercial roofing products and services as they become available in order to provide our clients with the best quality commercial roofing options.
To build and maintain relationships with local suppliers and manufacturers to receive the best pricing for materials and to maintain manufacturer certifications for product installation.
To focus on safety and educational issues contributing to the advancement of the commercial roofing industry.
Our Values
Spanish to English translation.
We show enthusiasm, pride and dedication in everything we do.
We are committed to delivering excellent quality commercial roofing products and service to our customers.
We are dedicated to satisfying clients and honoring commitments that we have made to them.
We accept responsibility for our actions and make business decisions based on experience and good judgment.
We act with honesty and integrity, which will establish us as the most reliable and respected Local Tyler, TX Commercial Roofing Company.
We treat our staff, clients and suppliers with mutual respect and sensitivity, recognizing the importance of safety.
We respect all individuals and value their contributions.
Our Business Owners Say
"Great place for a roof. Ask for Ronnie, he is the best."
"Knowledgeable about the commercial roofing systems and certified with several manufacturers to be able to offer long term warranties. Also have the insurance coverage to qualify for any size job."
ASAP COMMERCIAL STORE AND HOTEL ROOFING
Performs All Types Of Commercial Roofing Projects

ASAP Commercial Roofing Professionally Installs And Repairs Any Type Of Commercial Roofing Near Me Or In The Entire East Texas Or Tyler, TX Area
    ★★★★★ Tyler, TX Professional Commercial Contractor Roofing Company - Serving All East, TX Areas. Commercial Roofing And Industrial Roofing, And Complete Solar System Design And Installation  
★★★★★ The Tyler, TX Professional ASAP Commercial Roofing Contractor Company ASAP Commercial Roofing – ASAP Commercial Roofing Repairs – All Work Is Guaranteed.
★★★★★ Tyler, TX ASAP Commercial Roofing is a professional commercial roofing company that repairs all roof types and steepness of any roof. Modern Businesses Demand Modern Roof Protection.
ASAP Commercial Store And Hotel Roofing Performs Professional Commercial Roofing And Residential Roofing, including Complete Roof Repair Near Me And You In Tyler, TX And All Surrounding Areas
ASAP ROOFING

ASAP Roofing Contractor – Commercial Roofing – Residential Roofing – Roofing Repairs – All Guaranteed
ASAP Roofing Is Completely Insured For All Commercial Roofing And Residential Roofing Projects